The team here at Woodview are constantly striving to provide the most comprehensive service for you and your pets. All of our trained staff are happy to assist you and if we don't have the answer or product to hand, we will look into it and get back to you as soon as possible.
Lindsey Edwards MVB BSc
Veterinary Surgeon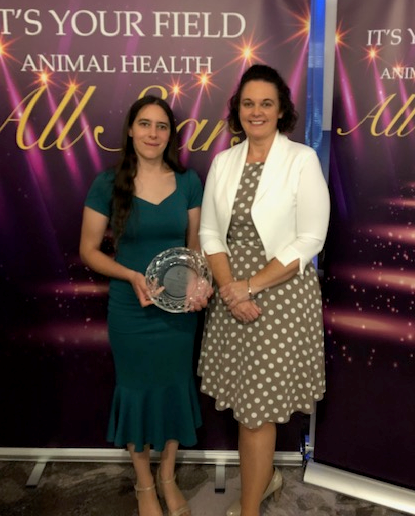 Lindsey qualified from UCD, Dublin in 2007 having also achieved a BSc in Veterinary Pathology and is also a trained animal chiropractor. 
Lindsey was Runner Up in the Animal Health All Stars - Companion Animal section in 2019 (pictured), a remarkable achievement just 3 years after opening Woodview Veterinary Clinic.
She has a particular interest in maintaining and restoring health and mobility especially for older, unwell and injured patients and loves to work with owners in promoting  health and preventing illness. 
Julia
Groomer and Care Assistant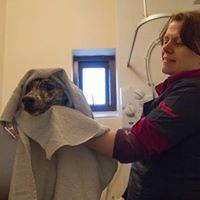 Julia joined the team from the very beginning and has expanded her knowledge and experience as both a Groomer and Care Assistant, alongside her office and administration duties!